Aug. 26 (NBD) -- Shenzhen is celebrating the 40th anniversary of its establishment of China's first special economic zone.
Regarded as an epitome of China's reform and opening-up, Shenzhen has developed into the fifth largest city in Asia and ranked 11th in the 27th edition of Global Financial Centers Index (GFCI).
Embracing China's opening-up spirit in development, the city offers valuable experience for the innovative and sustainable economic growth of the country.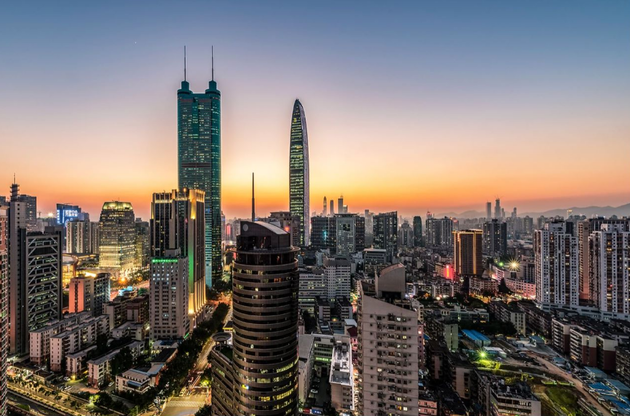 Photo/Shetuwang
From fishing village to innovative metropolis
In 1979, Shenzhen became a city. With population of 314,100, the city reported a GDP of 196.38 million yuan (28.4 million U.S. dollars) that year. And in 1980, the Shenzhen Special Economic Zone was set up.
Forty years later, the southern Chinese city has transformed from a small fishing village to an innovative metropolis and given birth to a number of leading innovative industries and enterprises, making remarkable contributions to the development of China's economy.
Shenzhen now has urban population of around 14 million with GDP reaching 390 billion U.S. dollars which ranks third in the Chinese mainland, following Shanghai and Beijing.
Nurturing tech culture for 40 years, the city witnessed the rise of a number of leading enterprises with international competitiveness, including Huawei, the world's largest communication equipment manufacturer, Tencent, one of the world's biggest Internet companies, and BYD, a leading global manufacturer of new-energy vehicles.
So far, Shenzhen houses over 400 listed companies with total market value of more than 10 trillion yuan.
Home to entrepreneurship and innovation
Seen as China's Silicon Valley, Shenzhen developed its four pillar sectors of advanced technology, supportive finance, efficient logistics, and entrepreneurial culture.
Currently, Shenzhen is on the innovation forefront in the fields of 5G, metamaterials, gene sequencing, 3D display, graphene terahertz chip, flexible display, new energy and unmanned aerial vehicles.
In Shenzhen, a growing number of tech enterprises become the engines of the city's entrepreneurship and innovation. Data show that the number of national high-tech companies in Shenzhen has surged from 1,353 in 2010 to more than 17,000 by the end of 2019, and the figure increased by more than 2,700 in 2019 alone.
To fuel the growth of Shenzhen's innovative industries and enterprises, the southern Chinese city continues expanding its talent pool through providing alluring employment opportunities brought by tech companies and the local government's preferential policies.
Statistics reveal that there are 1.835 million technical workers in Shenzhen, according to news reports.
"In past 40 years, the number of scientific and technological workers in Shenzhen has jumped by over 900,000 times." a relevant person in charge of Shenzhen Association for Science and Technology said.
Email: gaohan@nbd.com.cn
Editor: Gao Han